A European funded research project has released an online decision-making tool to identify suitable Nature-Based Solutions according to a city's specific environmental challenges.
The significant reduction in pollution levels as a result of COVID-19 lockdown measures is leading many European cities to reconsider how we navigate our urban spaces.
Amid a resurgence and newfound appreciation of walking and cycling, city planners have an unprecedented opportunity to fast track green measures and infrastructure projects, which may usually take years to deliberate.
RMIT researchers have contributed to a new digital tool as part of the EU-funded URBAN GreenUP project to assist authorities and urban planners to identify the best Nature-Based Solutions (NBS) to tackle the environmental problems in their cities and retrieve feasible solutions based upon their specific needs.
Urban regeneration is just one challenge being addressed by the URBAN GreenUP project as part of its goal to 'increase the sustainability of our cities through innovative NBS'.
NBS aim to innovatively make use of a city's natural elements to reshape urban areas and increase sustainability and resilience to climate change.
URBAN GreenUP member Thami Croeser from RMIT's Centre for Urban Research is the main developer of the tool, which is freely available on the project website.
According to Croeser, the new tool provides suggestions based on a particular city's capabilities and according to the planners' desired outcomes.
"It can also be helpful in figuring out how to build your capacity to deliver NBS and communicating to your leaders what it'll take to get NBS happening in your city," Croeser said.
The tool is based on the NBS collected in the URBAN GreenUP NBS Catalogue.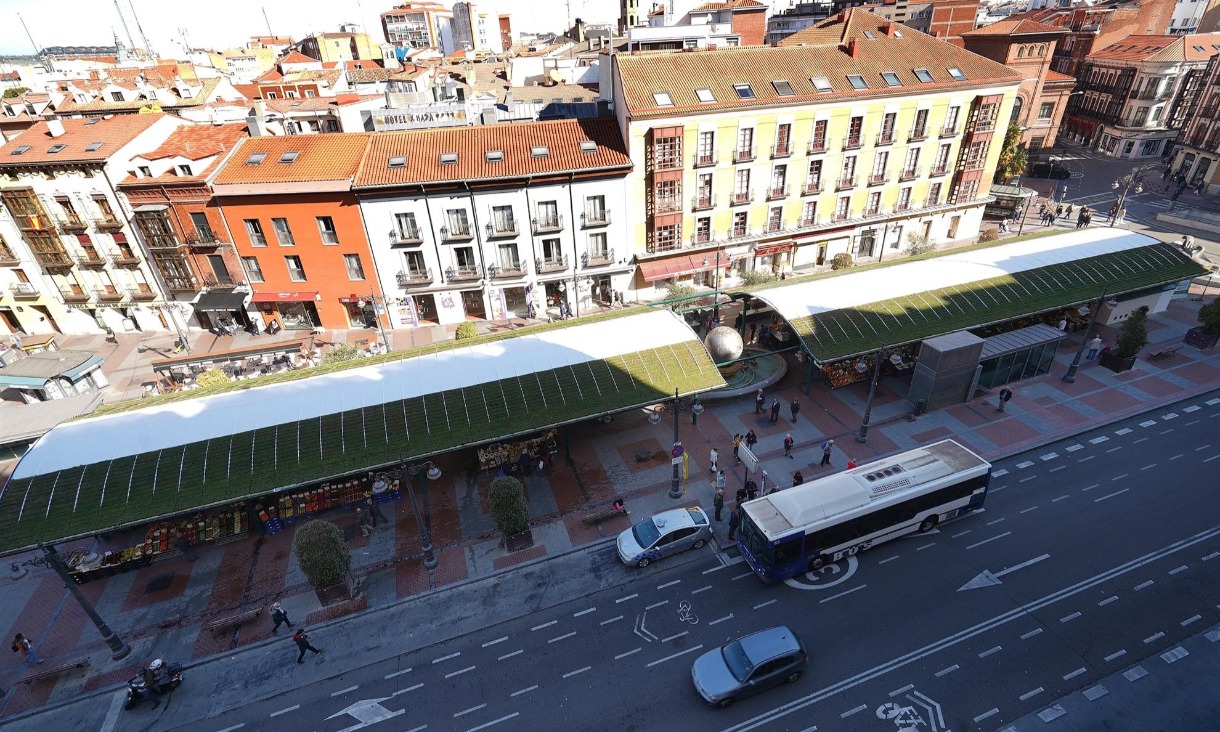 The provision of cycle and pedestrian routes is one NBS being strongly considered by various cities around Europe as lockdown measures are eased.
The Milanese city authorities have outlined plans for 35km of new cycling routes, and Barcelona envisages at least a temporary reallocation of streets for pedestrian usage and the creation of 21km of bicycle lanes.
Other NBS outlined in the catalogue include floodable parks, green roofs and facades, and urban tree planting.
In one of the project's demonstrator cities, Valladolid in northwest Spain, the project has built a brand new green roof on top of the city's market.
The catalogue reports on how NBS integrate with other kinds of urban interventions, their financial benefits and their role in current political scenarios.
UrbanGreenUP is a Horizon 2020 Innovation Action funded by the European Union's Horizon 2020 Research and Innovation programme under Grant Agreement number 730426.
Story: Hannah Tribe