After undergoing the harshest lockdowns in the country, how should Victoria spend its budget to bounce back? RMIT academics share their expert view on where best to splash the cash for the state's COVID-19 recovery.
The benefits of investing in culture and the arts
Funding arts and cultural activities could provide a much-needed boost to Victorians' wellbeing and our economy, according to School of Economics, Finance and Marketing senior lecturer Dr Meg Elkins.
"With winter just weeks away, we should keep venues like the NGV and State Library open until 10pm to create novelty and attraction that gets people out of their lounge rooms, while generating indirect state income via hospitality, retail and transport," Elkins said.
"Creating an active and vital cultural creative hub often generates higher levels of innovation and tech growth."
Initiatives such as libraries after dark have been rolled-out across Victoria, with several local libraries extending their opening hours and providing an alternative to gambling venues.
Elkins said these initiatives also provided an unmet demand for safe public spaces at night.
"Creating an active and vital cultural creative hub often generates higher levels of innovation and tech growth," she said.
Decentralise and invest in local infrastructure and transport
Mega infrastructure projects like the Suburban Rail Loop, Geelong Fast Rail, Melbourne Airport rail and a future Melbourne Metro 2 are on the horizon for Victoria.
While all have city-shaping potential, RMIT Centre for Urban Research's Associate Professor Andrew Butt said direct investment in local transport and infrastructure alternatives shouldn't be overlooked.
"COVID-19 has revealed population and job concentration in metropolitan areas is not the only way forward," he said.
"Victorians can and will choose regional towns and cities to call home.
"But this requires better support for local infrastructure and housing diversity to create liveable local places, not just dormitory suburbs and towns."
Existing state government strategies to create 20-minute neighbourhoods are examples of this said Butt, but investment is also needed in community infrastructure and the decentralisation of work, particularly in suburban fringe areas.
"Opportunities for the decentralisation of work and better transport links, not only through road investment are evident," he said.
"Now is the time for this investment, especially after the Federal Budget prioritised them."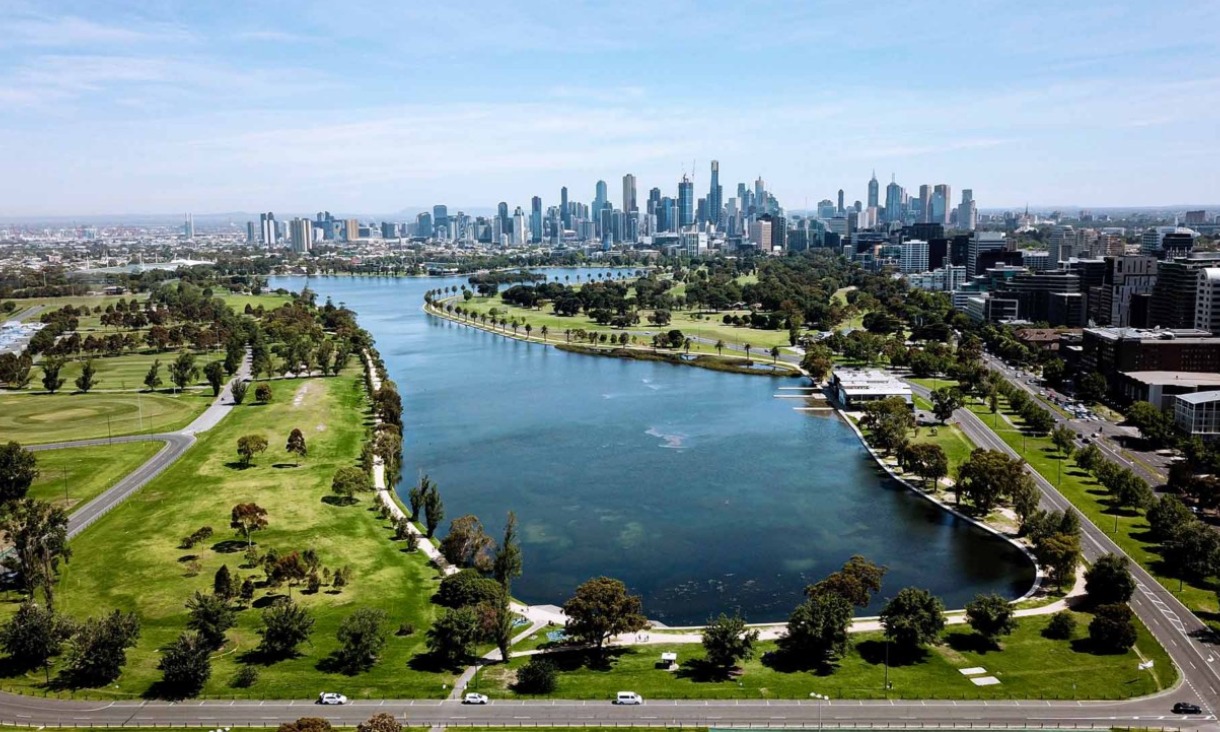 Liveability must be at the heart of future planning
While much of the budget will be dedicated to COVID recovery, Director of the Australian Urban Observatory Associate Professor Melanie Davern said Victoria should commit to improving liveability.
"COVID-19 has made Victorians rethink the liveability of their local neighbourhoods and emphasised the importance of 20-minute neighbourhoods," she said.
"Repeated lockdowns in 2020 connected Victorians to their local area, with more people than ever visiting their local public open spaces, walking to shops and getting on their bikes."
Davern said public open spaces must be planned now for increasing populations and urban densification.
"Incentives should be provided to get people back onto public transport and increasing support and maintenance of walking and cycling infrastructure," she said.
"Our neighbourhoods must be liveable places that support the wellbeing of all Victorians, regardless of if they live in inner Melbourne, booming regional towns or outer growth suburbs."
Big 'public' housing build needed urgently
Recent figures show the number of households languishing on Victoria's waiting list for public and community housing has increased from 33,073 in September 2016 to 45,698 last June.
That's more than 110,000 people – thousands of them children – in urgent housing need now, according to Professor Libby Porter from the RMIT Centre for Urban Research.
"This is unacceptable. Public housing must be an urgent priority in this year's budget if we are to stop this growth in the number of people in housing stress," she said.
"The Victorian Government must directly build and invest in sufficient public housing to reduce the waitlist to zero by 2024."
Porter said the long-standing approach of favouring private housing investors must be abolished.
"We must fund an approach that recognises proper wide-scale public investment in public housing as an essential social infrastructure," she said.
"We must also mandate an annual budget line for the upkeep, upgrading and maintenance of all public housing dwellings to the standards expected of responsible landlords in Victoria."
While hotels provided homes for Victoria's vulnerable during lockdown, Dr David Kelly from the RMIT Centre for Urban Research said the majority of rough sleepers were back on the streets.
"To effectively address homelessness, we need to embark on a government-led, no private partnerships, big 'public' housing build," he said.
"This build needs to happen on public lands to increase supply in metropolitan and rural areas where it's needed."
Kelly said the Victorian government should fund and adopt recommendations from the recent parliamentary inquiry into homelessness including:
Recognising community housing providers as public authorities.
Amending the Civil and Administrative Tribunal Act to consider whether eviction decisions for tenants in social housing comply with the Charter of Human Rights and Responsibilities.
Incorporating the right to housing in the Victorian Charter of Human Rights and Responsibilities Act.
Legislating mandatory inclusionary zoning to ensure local government areas and developers commit to a percentage of new developments that are dedicated to social housing – ideally no lower than 20% in urban areas.
Funding for early intervention mental health support
The impact of COVID-19 and lockdowns on Victorian's mental wellbeing will likely see an influx of funding to improve mental health services.
Associate Dean of Research and Innovation for the School of Global, Urban and Social Studies Professor Katherine Johnson said it was important the funding addressed diverse communities who were disproportionately impacted.
"Prevention and early intervention support for vulnerable groups is critical," she said.
"The State Budget should focus on addressing these inequalities through increased funding to community services that often step in to fill the gap.
"But if we are to see real improvement in the quality of mental health services, we need to be funding research to show what interventions work, when and why."
Intervention support would need to involve schools, youth groups, community programs and health services with a culturally appropriate and trauma informed approach, Johnson said.
She said the state government could also explore alternative models of mental health support to reduce isolation and build resilience.
For example, the social prescribing of community-designed, peer-led and participation-focused youth and adult support groups could help build connections and resilience through engagement in community spaces.
Story: Caleb Scanlon and Chanel Koeleman