Students on an RMIT Sustainable Development Goals (SDGs) study tour in Barcelona have developed strategies to tackle urban heat – a growing challenge for cities around the world as urban populations increase.
It was one of three global urban issues addressed by the students on the two-week study tour in June led by RMIT's Associate Professor Marco Amati from the School of Global, Urban and Social Studies.
Others projects included examining the ways cities can transition from a linear to a circular economy as well as identifying solutions to decarbonise cities.
The challenge on urban heat saw students consider innovative approaches to cool down the city of Barcelona, drawing on the city's existing innovation in urban planning, urban intervention and urban change.
Students worked with the Barcelona City Council on the heat island effect and proposed innovative designs for public space as well as digital tools the city could use to make these spaces cooler, according to Amati.
"We took inspiration from an approach employed in Australia called Shadeways, which is being led by RMIT's Centre for Urban Research and focused on enabling pedestrians and cyclists to map low temperature routes for their travel," he said.
"The students worked in multidisciplinary groups to develop a shading system for common travel paths in Barcelona.
"They presented and received feedback on their ideas from an industry panel, which included representatives from 22@, the UN Global Compact – Cities Programme and OUA Group."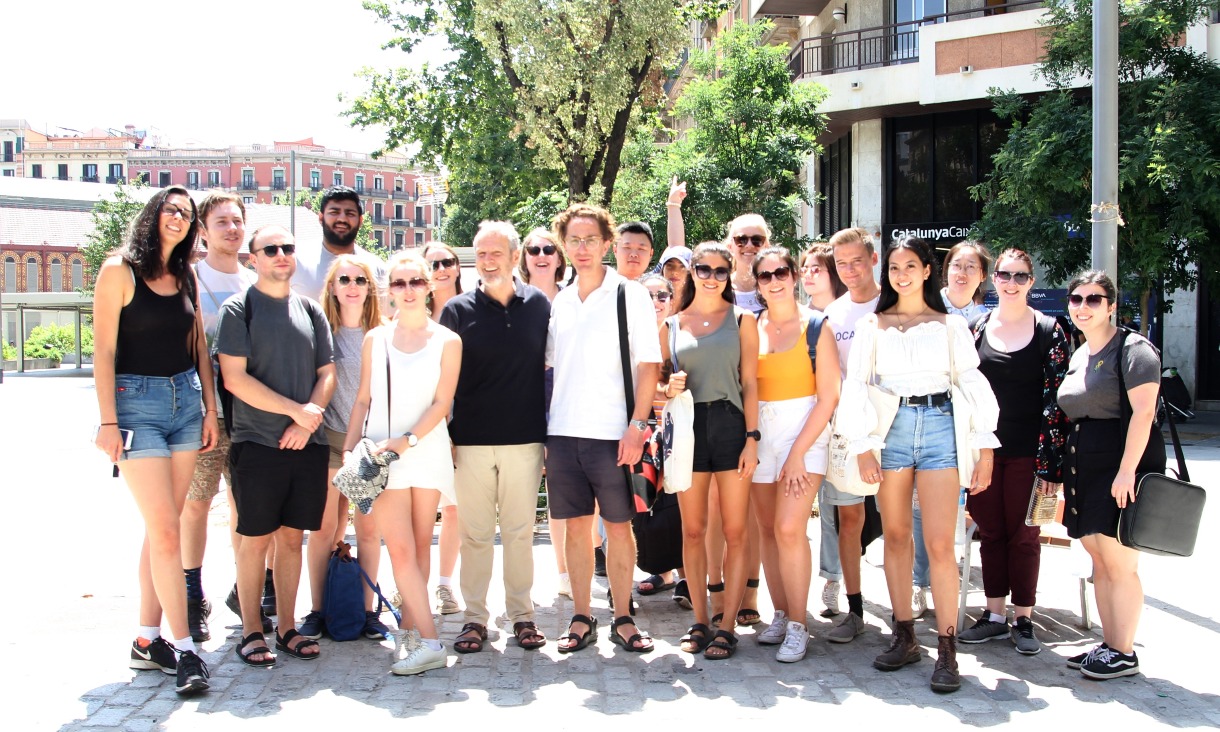 RMIT student Emily Goddard, who is studying an RMIT Bachelor of Environmental Science/Bachelor of Environment and Society, said that the study tour enabled her to learn in a practical, condensed and fast-paced way.
"It has given me access to experts across many disciplines, which has pushed me out of my comfort zone," Goddard said.
"It has been great to find synergies in the field I'm studying with different industries, governments, policy makers, universities and innovators."
With the study tour grounded in the framework of the SDGs, Amati said students could connect the challenges faced by Barcelona to the same issues being tackled by many other cities around the world.
"We've used Barcelona as a case study but also as a counterpoint to what's happening in other cities," he said.
"When you read through the language of the SDGs, you realise what a radical and far-reaching proposal it is.
"These ideas have become mainstream and they're becoming part of the core business for many different organisations around the world."
The RMIT Sustainable Development Goals (SDGs) study tour was supported by the University's European hub in Barcelona, RMIT Europe.
Learn more about RMIT and the Sustainable Development Goals.
Story: Karen Matthews and Sara Bosch Brinques